HELLO!
Benjamin Schwab is a graphic designer currently living and working in London, UK. After graduating with a BA in Communication Design from 'Haute Ecole d'Arts Appliqués', Geneva, Switzerland, he decided to proceed with his studies in London. He has always been interested in editorial design and layout and for these reasons, he undertook a MA in Communication Design at Central Saint Martin's School of Art and Design. His research upon the course gained him a distinction and has led to various different exhibitions (Up All Night, London Design Week 2008), commissions (Perfect Now Fashion Publication), collaborations (Identity for Grand Théâtre de Genève), freelance (Claridge's, The Berkeley, Connaught & Langham Hotel; digital agency LabelV) and full-time opportunities.
Ben is responsible for the London branch of Swiss Design Agency 'Unit by Vickyh'. He recently co-founded 'We Draw Lines', a collaborative space, with fellow graphic designer Paul Bailey.
Ben is currently working for the reknowned digital agency LBi London.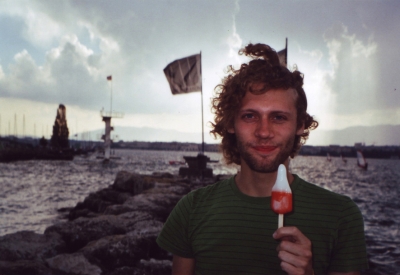 DOWNLOAD
Click here to download CV (44 Ko)
Click here to download Portfolio (2.8 Mo)
CONTACT
t 07842 903 034
e beno@benosan.ch
_
© 2007-2010 Benjamin Schwab. All Rights Reserved.